Dr. Jousse Lecture Series
Welcome to the new Dr. Albin T Jousse Lecture Series in collaboration with Best Practice Forum, which is sponsored by the Rehabilitation Engineering Laboratory, the Spinal Cord Rehab Program, the Neural Engineering and Therapeutics Team, and Toronto Rehab.
The purpose of this lecture series is to provide a venue for scientists, physicians and clinicians working in rehab settings as well as students, consumers and their caregivers to share knowledge, present the latest research findings and participate in a dialogue on what it means to live with disability. The lectures will be 45 minute long followed by 15 minutes of questions.
Coordinator of the Dr. Albin T. Jousse Lecture Series is Dr. Kristin Musselman . If you have any comments, concerns or would like to present please send us an email at kristin.musselman@uhn.ca.
The series is currently in its 11th season.

Susan Jaglal : Development and Validation of an Algorithm to Identify Cases of Non-traumatic Spinal Cord Injury Using Health Administrative Databases
October 12, 2017 @ 12:00 pm

-

1:00 pm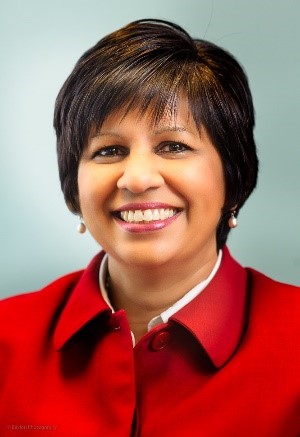 Abstract:
In a number of developed countries the incidence of non-traumatic spinal cord disorder (NTSCD) is reported to be greater than that for traumatic spinal cord injury (tSCI). Over the next twenty years, with the aging of the world's population, it is expected that the higher incidence of non-traumatic spinal cord disorders compared to tSCI will become the norm in most countries. This will pose increased and unique demands on healthcare systems worldwide. To date, researchers and healthcare providers know little about the growth and demographics of non-traumatic spinal cord disorders. Without such information, policy-makers and healthcare providers are unable to make informed decisions about the resources and treatments necessary to care for this population in a cost-effective, timely and evidence-based manner. The purpose of this presentation is to describe the development, findings and validation of an algorithm to identify patients with NTSCD, in Canada, using health administrative data.
About the Speaker:
Dr. Jaglal holds the Toronto Rehabilitation Institute Chair at the University of Toronto where she is Associate Academic Director of Research. She is the Vice-Chair Research and Professor in the Department of Physical Therapy with cross-appointments in the Rehabilitation Sciences Institute and the Institute for Health Policy, Management and Evaluation and a Senior Scientist at the Institute for Clinical Evaluative Sciences.  Dr. Jaglal has published and lectured widely in her areas of research, which include spinal cord injury and rehabilitation health services and osteoporosis and hip fracture with emphasis on utilization, appropriateness, self-management and knowledge transfer.  She holds a PhD in Epidemiology from the University of Toronto.