Dr. Jousse Lecture Series
Welcome to the new Dr. Albin T Jousse Lecture Series in collaboration with Best Practice Forum, which is sponsored by the Rehabilitation Engineering Laboratory, the Spinal Cord Rehab Program, the Neural Engineering and Therapeutics Team, and Toronto Rehab.
The purpose of this lecture series is to provide a venue for scientists, physicians and clinicians working in rehab settings as well as students, consumers and their caregivers to share knowledge, present the latest research findings and participate in a dialogue on what it means to live with disability. The lectures will be 45 minute long followed by 15 minutes of questions.
Coordinator of the Dr. Albin T. Jousse Lecture Series is Dr. Kristin Musselman . If you have any comments, concerns or would like to present please send us an email at kristin.musselman@uhn.ca.
The series is currently in its 11th season.

Jean-François Lemay – Using wearable sensors to document gait stability in individuals with spinal cord injury: preliminary results
December 13, 2018 @ 12:00 pm

-

1:00 pm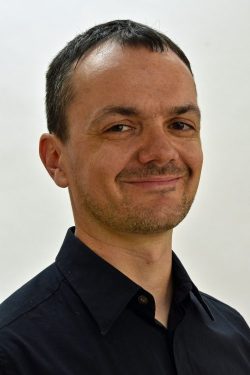 Abstract
Most individuals with a motor incomplete spinal cord injury (SCI) will eventually recover the ability to walk. However, they will also present a higher risk of falling than that of an elderly population. For this reason, performing an evaluation of balance capability in this population is warranted. Wearable inertial sensors have been successfully used for that purpose in other populations and parameters derived from these devices have utility for identifying fall risk. In this lecture I will present data from a multi-center research project on walking stability as measured by wearable sensors on both SCI and able-bodied individuals.
About the Speaker
Jean-François Lemay is a physical therapist and a clinical professor at the school of rehabilitation of the Université de Montréal. He was a postdoctoral fellow at the Toronto Rehabilitation Institute – Lyndhurst Centre and was supported by a postdoctoral fellowship research grant from the Craig H Nielsen Foundation. He received a B.Sc. in Physical Therapy from McGill University and worked as a clinician for over 15 years of experience as a physical therapist working with a spinal cord injury (SCI) population. He also holds a Master's degree in Biomedical Sciences and a PhD in Rehabilitation Science from the University of Montreal. His postgraduate studies mainly focused on the evaluation of standing postural control following a spinal cord injury using both clinical and biomechanical assessments.