Dr. Jousse Lecture Series
Welcome to the new Dr. Albin T Jousse Lecture Series in collaboration with Best Practice Forum, which is sponsored by the Rehabilitation Engineering Laboratory, the Spinal Cord Rehab Program, the Neural Engineering and Therapeutics Team, and Toronto Rehab.
The purpose of this lecture series is to provide a venue for scientists, physicians and clinicians working in rehab settings as well as students, consumers and their caregivers to share knowledge, present the latest research findings and participate in a dialogue on what it means to live with disability. The lectures will be 45 minute long followed by 15 minutes of questions.
Coordinator of the Dr. Albin T. Jousse Lecture Series is Dr. Kristin Musselman . If you have any comments, concerns or would like to present please send us an email at kristin.musselman@uhn.ca.
The series is currently in its 11th season.

Dr. Sarah Munce – The SCI&U Story (so far): Developing an online self-management program for people with spinal cord injury
October 11, 2018 @ 12:00 pm

-

1:00 pm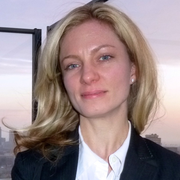 About the Speaker
Dr. Sarah Munce, PhD is a scientist at Toronto Rehab in the LIFEspan Service and an assistant professor (status only) at the University of Toronto in Department of Occupational Science & Occupational Therapy with cross-appointments in the Rehabilitation Sciences Institute and the Institute of Health Policy, Management & Evaluation. Broadly, her program of research focuses on developing, implementing, and evaluating transitional care programs, including self-management and peer support programs, for individuals with neurological conditions. She uses knowledge syntheses and mixed qualitative and quantitative methods to carry out this research. She is the Membership Chair for the Mixed Methods International Research Association.