Dr. Jousse Lecture Series
Welcome to the new Dr. Albin T Jousse Lecture Series in collaboration with Best Practice Forum, which is sponsored by the Rehabilitation Engineering Laboratory, the Spinal Cord Rehab Program, the Neural Engineering and Therapeutics Team, and Toronto Rehab.
The purpose of this lecture series is to provide a venue for scientists, physicians and clinicians working in rehab settings as well as students, consumers and their caregivers to share knowledge, present the latest research findings and participate in a dialogue on what it means to live with disability. The lectures will be 45 minute long followed by 15 minutes of questions.
Coordinator of the Dr. Albin T. Jousse Lecture Series is Dr. Kristin Musselman . If you have any comments, concerns or would like to present please send us an email at kristin.musselman@uhn.ca.
The series is currently in its 11th season.

Dr. Dalton Wolfe, Stephanie Marrocco & Dr. Deena Lala – Enhanced clinical decision-making for activity-based therapies for persons with SCI
February 14, 2019 @ 12:00 pm

-

1:00 pm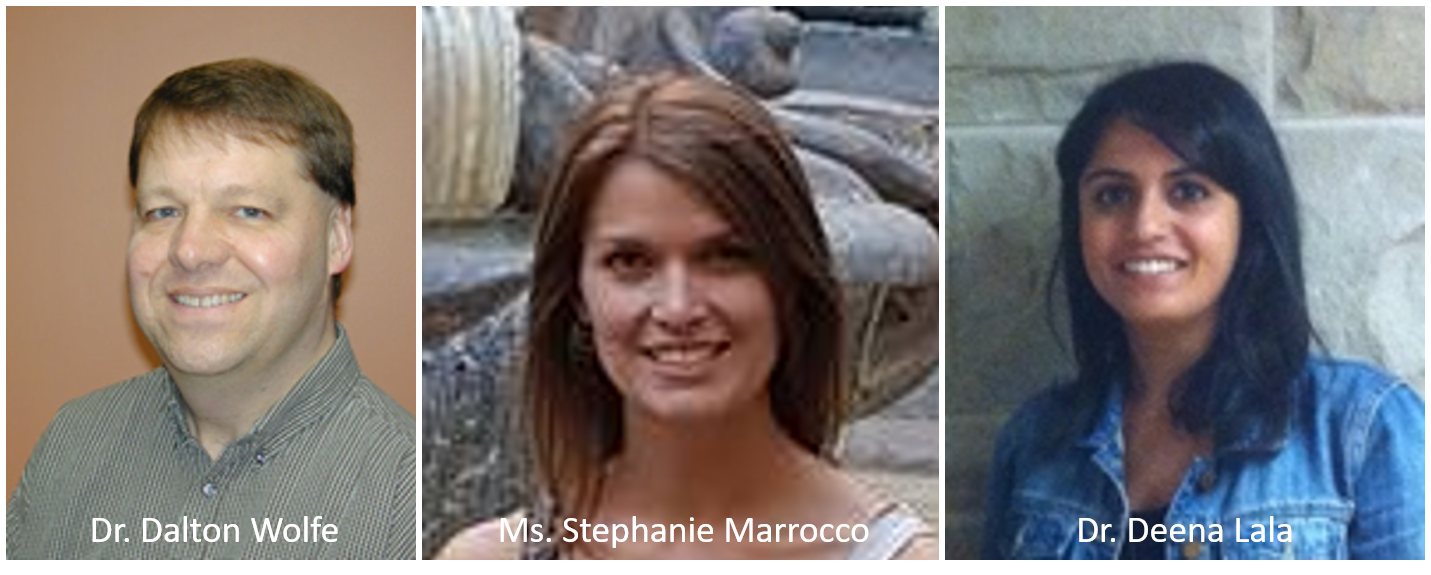 Abstract
The Parkwood Program for Rehabilitation Innovations in Mobility Enhancement (PRIME) is a multi-faceted initiative undertaken by the Research 2 Practice (R2P) team at Parkwood Institute. The ultimate objective of PRIME is to develop a clinical decision support system that serves as the basis of a health learning system to support therapists in their decision-making associated with different therapeutic activities to enhance mobility in persons with SCI or ABI. The approach involves systematically characterizing, implementing and documenting therapeutic activities and then examining the relationship of these activities with outcomes. A variety of analytic techniques will be used to examine these relationships. This process involves taking a very participatory approach that incorporates implementation science along with a complementary approach between practice-based research and clinical research methods. The presentation will share the PRIME journey to date and describe some preliminary findings and benefits to participants and the rehabilitation program.
About the Speakers
Dr. Dalton L. Wolfe, PhD
Dr. Dalton Wolfe is the leader of the R2P (Research 2 Practice) team at Parkwood Institute that integrates clinical and research efforts to improve care and clinical outcomes. His primary research interest is in the area of knowledge mobilization and best practice implementation across rehabilitation and community settings. As part of the Parkwood Rehabilitation Innovations in Mobility Enhancement (PRIME) initiative he is focused on enhancing clinical decision-making to improve locomotor and other movement-related outcomes with more integration of activity-based therapies such as robotic, manual and FES-assisted therapies. In addition, Dalton and colleagues are exploring the use of online technologies and patient-reported outcomes to facilitate self-management skills that enable persons with chronic conditions such as SCI and ABI to prevent and better manage secondary complications.
Position: Scientist
Organization: Parkwood Institute Research, Lawson Health Research Institute
Email: dwolfe@uwo.ca
Phone: 519-685-4292 ext 42957
Ms. Stephanie Marrocco, MSc
Ms. Stephanie Marrocco is a research coordinator with the R2P team at Parkwood Institute. Ms. Marrocco completed a MSc from Western University examining gait laterality in persons with stroke. She has recently begun a PhD and is interested in better understanding rehabilitation processes associated with persons with neurological impairments. In particular, Stephanie is interested in examining variations in rehabilitation practice patterns and has developed different analysis and visualization approaches to examine research questions within this area.
Position: PhD Student / Coordinator
Organization: Western University / Parkwood Institute Research, Lawson Health Research Institute
Email: stephanie.marrocco@sjhc.london.on.ca
Phone: 519-685-4292 ext 42631
Dr. Deena Lala, PT, PhD
Dr. Deena Lala is a postdoctoral fellow with the Research to Practice (R2P) Team and a Physiotherapist in the Rehab Program at Parkwood Institute. She recently completed the combined PhD/MPT program at Western University in August 2018. She was highly involved in the E-Stim Collaboration Project, where she examined the difficulties of implementing pressure injury best practices like E-Stim for treating pressure ulcers in community dwelling persons with SCI. Currently, she is working closely in the PRIME initiative with a key interest in examining the feasibility and value of using wearable sensors (developed in Zurich, Switzerland) by clinicians and patients with spinal cord injury during inpatient and outpatient rehabilitation.
Position: Research Fellow / Staff Physiotherapist
Organization: Western University / Parkwood Institute, SJHC
Email: deena.lala@sjhc.london.on.ca
Phone: 519-685-4292 ext 42078