Dr. Jousse Lecture Series
Welcome to the new Dr. Albin T Jousse Lecture Series in collaboration with Best Practice Forum, which is sponsored by the Rehabilitation Engineering Laboratory, the Spinal Cord Rehab Program, the Neural Engineering and Therapeutics Team, and Toronto Rehab.
The purpose of this lecture series is to provide a venue for scientists, physicians and clinicians working in rehab settings as well as students, consumers and their caregivers to share knowledge, present the latest research findings and participate in a dialogue on what it means to live with disability. The lectures will be 45 minute long followed by 15 minutes of questions.
Coordinator of the Dr. Albin T. Jousse Lecture Series is Dr. Kristin Musselman . If you have any comments, concerns or would like to present please send us an email at kristin.musselman@uhn.ca.
The series is currently in its 11th season.

Dr. Bastien Moineau – Development of a garment-based technology to deliver functional electrical stimulation after acquired neurological impairment
April 12, 2018 @ 12:00 pm

-

1:00 pm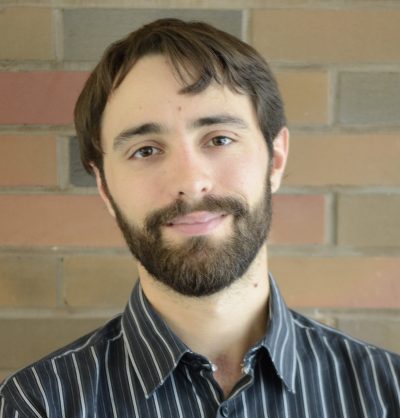 Abstract
Functional electrical stimulation (FES) has been used for individuals with spinal cord injury (SCI) to retrain impaired neural circuits and regain compensatory uses of their paralyzed muscles (FES therapy). We believe that the therapeutic impact of these FES treatments could be higher if they were applied routinely and/or during activities of daily living. However, delivering complex FES therapy in the community is limited by the available equipment. We aim to solve this issue by developing stimulation devices that can be easily used at home, without professional assistance. We are developing wearable devices, the stimulation garments, to deliver FES on multiple predefined muscles without the use of conductive gel. We first compared these fabric electrodes with standard gel electrodes in able bodied individuals, and are now testing the usability of the FES-shirt with neurologically impaired individuals. We are also conducting focus groups with potential end-users to integrate in future designs the features that would make the stimulation garments more practical and relevant to these populations. I am looking forward to discussing with you our first results and the future direction for research and development.
About the Speaker
After obtaining my physiotherapist diploma in 2010, I completed my PhD degree at Grenoble-Alpes University in France in 2014, during which I acquired training in engineering, data acquisition and computing while working on biomedical application for individuals with lower-limb amputation. Before and after my doctoral training, I worked as a physiotherapist in a post-acute stroke rehabilitation center, at the Grenoble-Alpes University Hospital. These initial phases of my career developed my understanding of patients' challenges and needs when facing impaired motor function. These experiences increased my interest in clinical research, particularly for evaluation and intervention technology in the neuro-rehabilitation field. I joined the Rehabilitation Engineering Laboratory of Milos Popovic as a post-doctoral fellow in early 2016, looking forward to applied clinical research leading to delivery of methods and devices that answer patient's needs.