Dr. Jousse Lecture Series
Welcome to the new Dr. Albin T Jousse Lecture Series in collaboration with Best Practice Forum, which is sponsored by the Rehabilitation Engineering Laboratory, the Spinal Cord Rehab Program, the Neural Engineering and Therapeutics Team, and Toronto Rehab.
The purpose of this lecture series is to provide a venue for scientists, physicians and clinicians working in rehab settings as well as students, consumers and their caregivers to share knowledge, present the latest research findings and participate in a dialogue on what it means to live with disability. The lectures will be 45 minute long followed by 15 minutes of questions.
Coordinator of the Dr. Albin T. Jousse Lecture Series is Dr. Kristin Musselman . If you have any comments, concerns or would like to present please send us an email at kristin.musselman@uhn.ca.
The series is currently in its 11th season.

Dr. Andrea Bandini – Measuring Hand Use In The Home After Spinal Cord Injury (SCI) Using Egocentric Videos
November 14, 2019 @ 12:00 pm

-

1:00 pm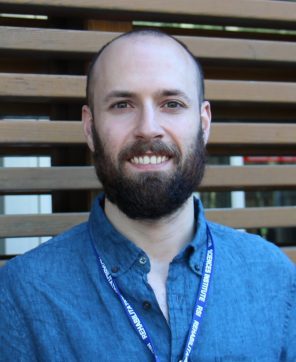 Abstract
The functional use of the upper limbs is one of the top recovery priorities of individuals with cervical spinal cord injury (cSCI). Wearable cameras and computer vision methods have recently emerged as technological solutions to extract objective outcome measures that reflect hand function in a natural context, overcoming the limitations of accelerometer-based devices. However, previous studies conducted in a highly controlled environment may not be indicative of the actual hand use of individuals with cSCI living in the community. Thus, the validation of this technology in a home environment is necessary. This presentation will focus on the first results obtained in an uncontrolled environment, where participants with cSCI recorded videos at home during their normal daily activities. Moreover, particular attention will be given to the pitfalls of using this technology at home.
About the Speaker
Dr. Bandini received his PhD in Bioengineering from the University of Bologna (Italy) in 2016. He has been a postdoctoral research fellow at KITE @ University Health Network since September 2016, working with the Communication and NET teams. His research aims to develop novel and objective tools for the assessment and rehabilitation of motor signs associated with neurological disorders (spinal cord injury, stroke, amyotrophic lateral sclerosis, and Parkinson's disease), by using computer vision and machine learning techniques. In the last three years, he has been awarded two postdoctoral grants (Heart and Stroke Foundation – Canadian Partnership for Stroke Recovery and Age Well NCE) for his research on video-based face tracking in patients post-stroke.