Dr. Jousse Lecture Series
Welcome to the new Dr. Albin T Jousse Lecture Series in collaboration with Best Practice Forum, which is sponsored by the Rehabilitation Engineering Laboratory, the Spinal Cord Rehab Program, the Neural Engineering and Therapeutics Team, and Toronto Rehab.
The purpose of this lecture series is to provide a venue for scientists, physicians and clinicians working in rehab settings as well as students, consumers and their caregivers to share knowledge, present the latest research findings and participate in a dialogue on what it means to live with disability. The lectures will be 45 minute long followed by 15 minutes of questions.
Coordinator of the Dr. Albin T. Jousse Lecture Series is Dr. Kristin Musselman . If you have any comments, concerns or would like to present please send us an email at kristin.musselman@uhn.ca.
The series is currently in its 11th season.

Chip Rowan – VIP4SCI: Pilot testing a web-based platform created for individuals with spinal cord injury living in the community.
October 10, 2019 @ 12:00 pm

-

1:00 pm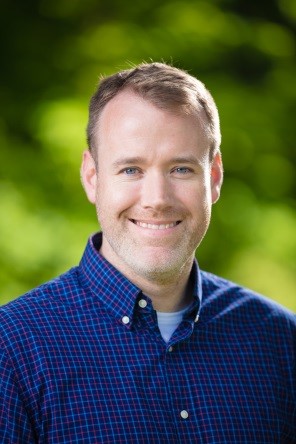 Abstract
Individuals living with chronic spinal cord injury (SCI) often face challenges accessing timely and effective health services and the economic burden associated with SCI has led to exploration of non-traditional avenues to meet the complex health needs of individuals with SCI. This trend inspired the creation of the Virtual Integration Platform for SCI (VIP4SCI), a web-based tool, developed in partnership with, Spinal Cord Injury Ontario (SCIO), ForaHealthyMe Inc. (FAHM), and the Mobility Clinic. This presentation will highlight the findings and lessons learned from the design, deployment, and evaluation of the VIP4SCI platform. Considerable attention will be given to the usability and satisfaction of the platform among VIP4SCI clients and SCIO staff users plus its potential for economic / organizational impact.
About the Speaker
Chip is passionate about health and education. After undergraduate work in Lifesciences and Phys Ed at Queen's University, his initial graduate work at York University focused on physically demanding occupations (firefighting, police, corrections), persons with chronic disease, and elite athletes. His doctoral work at York focused on the detection of prediabetes and physical activity intervention delivery with the goal of improving various physiological outcomes.
Chip previously worked at Lyndhurst as Team Leader of the Fitness Centre and became involved with various research initiatives under the supervision of Dr. Cathy Craven before returning in his role as a Postdoctoral Fellow. Chip is committed to promoting health and enhancing the quality of care for persons living with SCI through innovative and applied research.