Dr. Jousse Lecture Series
Welcome to the new Dr. Albin T Jousse Lecture Series in collaboration with Best Practice Forum, which is sponsored by the Rehabilitation Engineering Laboratory, the Spinal Cord Rehab Program, the Neural Engineering and Therapeutics Team, and Toronto Rehab.
The purpose of this lecture series is to provide a venue for scientists, physicians and clinicians working in rehab settings as well as students, consumers and their caregivers to share knowledge, present the latest research findings and participate in a dialogue on what it means to live with disability. The lectures will be 45 minute long followed by 15 minutes of questions.
Coordinator of the Dr. Albin T. Jousse Lecture Series is Dr. Kristin Musselman . If you have any comments, concerns or would like to present please send us an email at kristin.musselman@uhn.ca.
The series is currently in its 11th season.

Anne Bryden – Advanced Assessment of the Upper Limb in Tetraplegia: A Three-Tiered Approach to Characterizing Paralysis
July 19, 2018 @ 12:00 pm

-

1:00 pm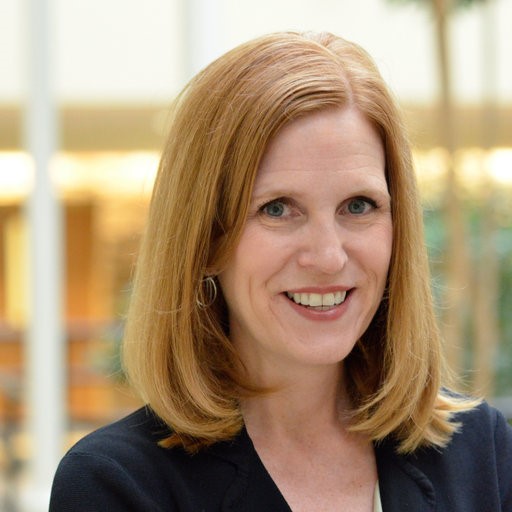 Abstract
Background:  More than half of all individuals who sustain a spinal cord injury (SCI) experience some degree of impairment in the upper limb. Functional use of the arm and hand is of paramount importance to these individuals. Fortunately, the number of clinical trials and advanced interventions targeting upper limb function are increasing, generating optimism for improved recovery and restoration after SCI. New interventions for restoring function and improving recovery require more detailed examination of the motor capacities of the upper limb. Objectives: The purpose of this presentation is to introduce a three-tiered approach to evaluating motor function, with specific attention to the characteristics of weak and fully paralyzed muscles during acute rehabilitation. The three tiers include (1) evaluation of voluntary strength via manual muscle testing, (2) evaluation of lower motor neuron integrity in upper motor neuron–paralyzed muscles using surface electrical stimulation, and (3) evaluation of latent motor responses in paralyzed muscles that exhibit a strong response to electrical stimulation, using surface electromyographic recording electrodes. These characteristics contribute important information that can be utilized to mitigate potential secondary conditions such as contractures and identify effective interventions such as activity-based interventions or reconstructive procedures. The goal is to encourage frontline clinicians, occupational and physical therapists who are experts in muscle assessment, to consider a more in-depth analysis of paralysis after SCI. Conclusion: Given the rapid advancements in SCI research and clinical interventions, it is critical that methods of evaluation and classification evolve. The success or failure of these interventions may depend on the specific characteristics identified in the three-tiered assessment. Without this assessment, the physiological starting point for each individual is unknown, adding significant variability in measuring the outcomes of these interventions.
About the Speaker
Anne Bryden, MA, OTR/L is the Director of Clinical Trials and Research for the Institute for Functional Restoration (IFR) at Case Western Reserve University.  The IFR is a non-profit organization with the mission of translating science and technological research interventions targeted toward spinal cord injury and other paralytic conditions into clinical programs to help people with these conditions.  The IFR is closely affiliated with The Cleveland FES Center.
Anne received her Bachelor of Science in Occupational Therapy from Cleveland State University in 1991.  She has a Master's degree in Sociology and is currently a doctoral candidate in Sociology at Case Western Reserve University. Anne has over twenty years of experience specializing in upper extremity care of people with cervical spinal cord injury. Anne leads the functional assessment program for upper extremity neuroprosthetics and reconstructive surgeries at The Cleveland FES Center.  Currently she is responsible for leading the multi-center pivotal clinical trial for the networked neuroprosthesis, the latest innovation developed at the Cleveland FES Center. Her research interests include upper extremity assessment, surgical interventions, outcomes measurement, and the social determinants of health and wellness in people with chronic physical disability.  Additionally, she is exploring the experiences of navigating health and social resources following SCI through the lens of human rights, by measuring barriers and facilitators to obtaining services necessary for quality of life.  She is also conducting research on the human rights knowledge base of health professionals and other stakeholders involved in the care of people with SCI.
Anne has authored and co-authored several peer-reviewed publications on the topic of spinal cord injury. She is the recipient of the 2015 Neilsen Foundation Allied Health Professional Research Award of the American Spinal Injury Association (ASIA).  Currently Anne is the Chair of the Rehabilitation Standards Committee of ASIA.  Additional professional memberships include The American Occupational Therapy Association, The American Sociological Association and the International Spinal Cord Society.