Dr. Jousse Lecture Series
Welcome to the new Dr. Albin T Jousse Lecture Series in collaboration with Best Practice Forum, which is sponsored by the Rehabilitation Engineering Laboratory, the Spinal Cord Rehab Program, the Neural Engineering and Therapeutics Team, and Toronto Rehab.
The purpose of this lecture series is to provide a venue for scientists, physicians and clinicians working in rehab settings as well as students, consumers and their caregivers to share knowledge, present the latest research findings and participate in a dialogue on what it means to live with disability. The lectures will be 45 minute long followed by 15 minutes of questions.
Coordinator of the Dr. Albin T. Jousse Lecture Series is Dr. Kristin Musselman . If you have any comments, concerns or would like to present please send us an email at kristin.musselman@uhn.ca.
The series is currently in its 11th season.

Andres Lozano – A proposal to treat patients with spinal cord injury by stimulating locomotor areas in the brainstem
December 7, 2017 @ 12:00 pm

-

1:00 pm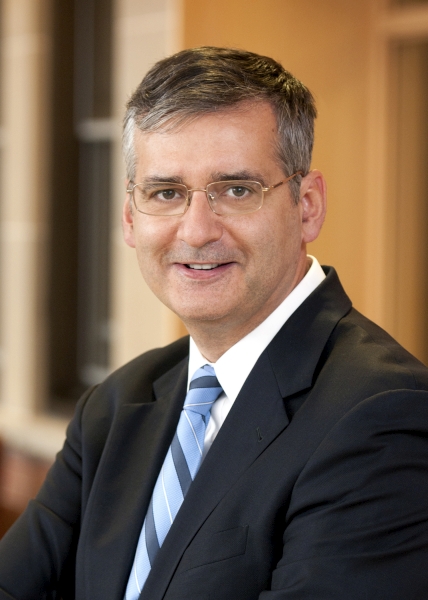 Abstract
Disturbances in gait function are characteristic of a number of disorders including Parkinson's disease and spinal cord injury. The introduction of Deep Brain Stimulation (DBS) has allowed  its examination for its possible role in facilitating gait in patients with gait impairment. We have implanted the brainstem locomotor area in patients with Parkinson's disease and applied deep brain stimulation to improve certain aspects of gait. There is compelling animal data that the same approach could also be of use in spinal cord injury. The  seminar will  examine the possibility of deep brain stimulation in brainstem locomotor areas to help gait in patients who have had spinal cord injury.
About the Speaker
Dr. Lozano received his MD degree at the University of Ottawa and his neurosurgical training and PhD degree in Neurobiology at McGill. He received post-doctoral training in movement disorders at Queens Square, London, UK and in cell and molecular biology in Toronto. He is the Professor and Chairman of Neurosurgery at the University of Toronto  and holds both the RR Tasker Chair in Functional Neurosurgery at the University of Toronto and the Toronto Western Hospital and a Tier 1 Canada Research Chair in Neuroscience.  He has an active laboratory dedicated to the study of neuronal degeneration and regeneration and Functional Neurosurgery.
Dr. Lozano has over 500 publications, serves on the board of several international organizations and is a founding member of the scientific advisory board of the Michael J. Fox Foundation. He is the most cited neurosurgeon in the world according to Thompson Reuters.  He has received a number of awards including the Olivecrona Medal and the Pioneer in Medicine award, has been elected a Fellow of the Royal Society of Canada and the Canadian Academy of Health Sciences, has received the Order of Spain, has been recognized as an Officer of the Order of Canada.
He is best known for his work in Deep Brain Stimulation (DBS). He has been involved in training over one hundred physicians from throughout the world, with the hope that this will mean better access for patients to neurosurgical treatments to alleviate some of the debilitating effects of Neurological and Psychiatric disorders.