Dr. Jousse Lecture Series
Welcome to the new Dr. Albin T Jousse Lecture Series in collaboration with Best Practice Forum, which is sponsored by the Rehabilitation Engineering Laboratory, the Spinal Cord Rehab Program, the Neural Engineering and Therapeutics Team, and Toronto Rehab.
The purpose of this lecture series is to provide a venue for scientists, physicians and clinicians working in rehab settings as well as students, consumers and their caregivers to share knowledge, present the latest research findings and participate in a dialogue on what it means to live with disability. The lectures will be 45 minute long followed by 15 minutes of questions.
Coordinator of the Dr. Albin T. Jousse Lecture Series is Dr. Kristin Musselman . If you have any comments, concerns or would like to present please send us an email at kristin.musselman@uhn.ca.
The series is currently in its 11th season.

Dr. Thomas Janssen – Activating paralyzed muscle: necessary for optimal health?
September 19, 2017 @ 12:00 pm

-

1:00 pm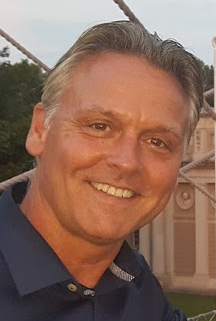 Abstract
Individuals with a spinal cord injury (SCI) are commonly restricted to perform upper-body exercise, which, although beneficial in many ways, does not necessarily lead to optimal health. Inactivity of the paralyzed muscles can lead to many secondary medical complications, such as pressure sores, poor wound healing, and obesity. Activating paralyzed muscles using electrical stimulation (ES) might therefore be an essential additional tool to maintain optimal health in individuals with SCI. In this presentation, different ES-induced exercise and activity forms will be described and it will be discussed how they can contribute to promoting health and fitness and  play a role during and after rehabilitation and/or (recreational) sport performance.
About the Speaker –
In 1988, Thomas Janssen received his master's degree in exercise physiology and functional anatomy from the Faculty of Human Movement Sciences, VU University in Amsterdam. In 1994, he received a PhD degree in Human Movement Sciences on Physical Strain and Physical Capacity of Men with Spinal Cord Injuries. Between 1994 and 1998 he was a visiting scientist at and associate director of the Institute for Rehabilitation Research and Medicine, Wright State University School of Medicine in Dayton, Ohio, USA. Upon returning to the Netherlands, he took an assistant professorship at the VU University, performing rehabilitation research and teaching classes on exercise physiology and rehabilitation. At the same time, he started working as research coordinator of the Rehabilitation Center Amsterdam (current name: Reade). His main research interest lies in the field of exercise physiology and biomechanics applied to rehabilitation and exercise. Most profound research subjects are physical capacity, activity and health of wheelchair users with a spinal cord injury, electrical stimulation therapy of paralyzed muscles, and disability sports. Since 2008 he is professor in rehabilitation research at the VU University. He is currently chair of the Amsterdam Rehabilitation Research Center | Reade, scientifically responsible for the Center for Adapted Sports Amsterdam, and member of the steering group of the European Research Group in Disability Sports. He has (co-)authored over 140 publications on topics such as exercise and rehabilitation after spinal cord injury.